Walks visiting Bossiney Haven beach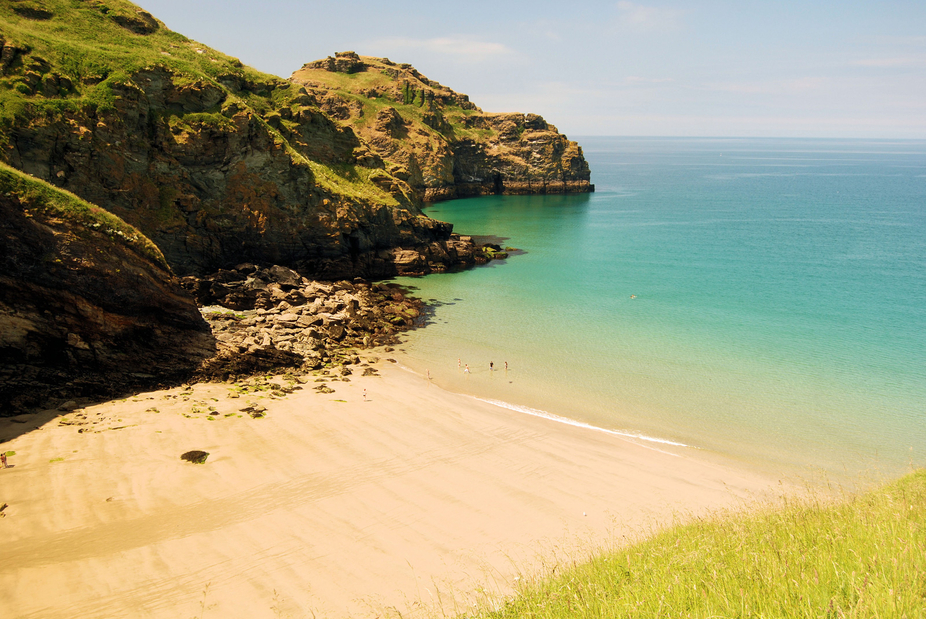 4 miles/6.4 km - Easy-moderate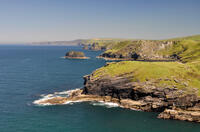 A circular walk via King Arthur's Great Halls and the Old Post Office and along the coastline from Tintagel Castle past towering headlands and island bird colonies to the golden, sandy cove at Bossiney Haven, returning via the labyrinthine carvings and ruins of mills in the woods of Rocky Valley.
3.9 miles/6.2 km - Moderate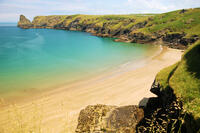 A short circular walk through the woods of St Nectan's Glen and canyons of Rocky Valley, past the ruined mills and labyrinthine carvings, and along the coast to the golden sandy cove at Bossiney Haven.
5.5 miles/8.7 km - Moderate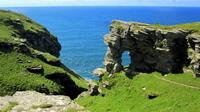 A (bus-assisted) one-way walk along the dramatic coastline of islands and arches from Boscastle to Tintagel, rated as one of the top five walks in Cornwall.
Download the iWalk Cornwall app and use the QR scanner within the app to find out more about any of the walks above.