Walks visiting Widemouth Bay
6.2 miles/10 km - Easy-moderate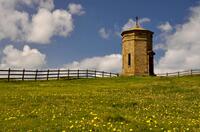 A circular walk from Widemouth Bay along the Coast Path though the Phillips Point nature reserve to The Storm Tower at Compass Point and then along the Bude Canal to Whalesborough, returning across the fields to Widemouth.
6.4 miles/10.3 km - Strenuous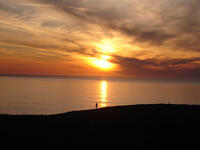 A (bus-assisted) one-way walk along the Shipwreck Coast from Crackington Haven to Widemouth Bay passing the bluebell woodland of ancient twisted oaks at The Dizzard, chevron folded rocks and honeycomb reefs of Millook Haven and fossil beds of Wanson Mouth.
Download the iWalk Cornwall app and use the QR scanner within the app to find out more about any of the walks above.