Walks around St Keverne
3.3 miles/5.2 km - Easy-moderate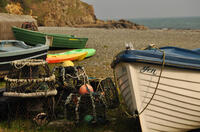 A circular walk through woods and meadows to Porthoustock and Porthallow from St Keverne, settled in the Dark Ages by Celtic monks trading with Brittany
4.4 miles/7.1 km - Moderate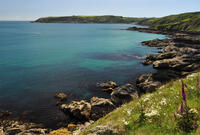 A circular walk up Gillan Creek from Porthallow via Nare Point where, during World War II, an elaborate decoy for Falmouth Harbour was created by Ealing Film Studios with fake railways, houses and explosive special effects.
5.7 miles/9.2 km - Moderate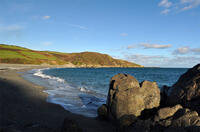 A circular walk from Coverack to St Keverne, past the treacherous Manacles reef, known as the grave of a thousand ships, where at least a hundred wrecks have been recorded and over a thousand people have drowned.
Download the iWalk Cornwall app and use the QR scanner within the app to find out more about any of the walks above.