Walks around The Strangles
4.3 miles/6.9 km - Moderate-strenuous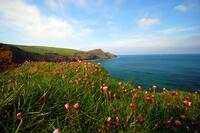 A circular walk from Crackington Haven, with panoramic views of the Shipwreck Coast, to the long, sandy Strangles beach, returning through bluebell woodland along the Ludon river valley.
4.9 miles/7.8 km - Moderate-strenuous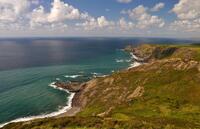 A circular walk along the volcanic coastline north of Boscastle including Cornwall's highest cliff, North Cornwall's largest grey seal colony and The Strangles beach with its spectacular arch known as the Northern Door.
7 miles/11.2 km - Moderate-strenuous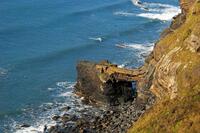 A (bus-assisted) one-way walk along the Shipwreck Coast from Crackington Haven to Boscastle passing the largest seal colony in North Cornwall, the highest cliff in Cornwall and the long, sandy beach at The Strangles.