Walks around Liskeard
Download the (free) iWalk Cornwall app from the App Store or Google Play then use the app to scan the QR code of the walks below for more info, where the walk can be purchased. Once a walk is downloaded, no phone/WiFi signal is needed.
3.5 miles/5.6 km - Moderate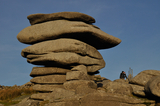 A circular walk around the iconic landmarks at Minions, including The Hurlers stone circles, The Cheesewring and the engine houses of the South Phoenix Mine.
4.5 miles/7.2 km - Moderate-strenuous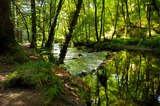 A circular walk from Rilla Mill with views across Cornwall to the Cheesewring and Kit Hill, and along the River Lynher through the Colquite Woodland reserve and via medieval bridges to where the ancient mill stood until the 1960s and the leats can still be seen.
5.1 miles/8.2 km - Moderate-strenuous

A circular walk from St Neot though the valley of the River Loveny, past a prehistoric settlement, through bluebell woodland and along the River Fowey, and returning via the church, famous for its mediaeval stained glass.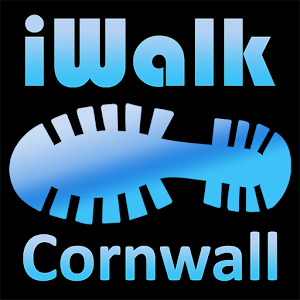 There is a choice of over 200 more walks in Cornwall available via the app.
You can explore them via "Walks Shop".