Walks visiting Bedruthan Steps beach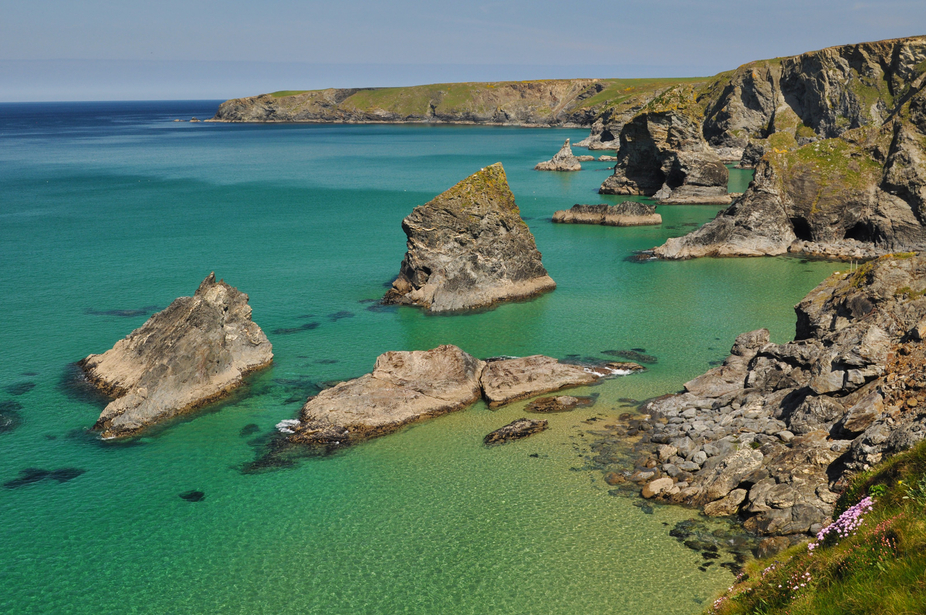 The beach at Bedruthan Steps is golden sand which is covered at high tide. Access is down a steep flight of steps which are closed in the winter. Care should be taken on a rising tide to avoid being cut off. There are strong currents due to water funnelling between the islands so swimming is not recommended. Stay well clear of the crumbling cliffs to avoid being hit by a falling rock.
4.4 miles/7.1 km - Easy-moderate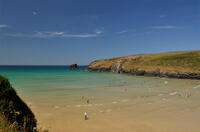 A (bus-assisted) one-way walk along the coast with spectacular wildflowers and one of Cornwall's most photographed views over the volcanic rock stacks of Bedruthan Steps, which Victorians liked to think of as a giant's stepping stones.
4.5 miles/7.3 km - Moderate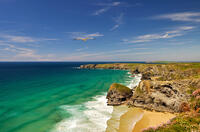 A circular walk with spectacular views of the rock stacks at Bedruthan Steps about which the myth of a giant's stepping stones was concocted for the amusement of Victorian tourists flocking to Padstow and Newquay on the new railway.
6.2 miles/10 km - Moderate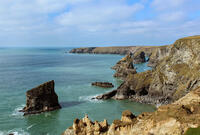 A circular walk featuring some of the most spectacular scenery of the North Cornish coast including the rock stacks of Bedruthan Steps, the azure lagoon of the Trescore Islands and the sheltered golden sandy beach at Porthcothan.
Download the iWalk Cornwall app and use the QR scanner within the app to find out more about any of the walks above.